Listen to "Old Lavender" on: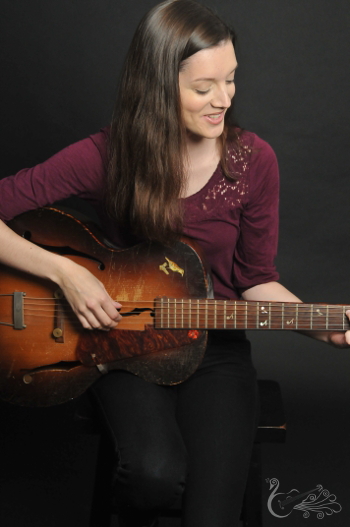 I'm not a poet. I'm not a singer. I'm not a guitar player. I don't these things in isolation, I only do them together: I'm a singer-songwriter and (armchair) traveling musician. I sing and play the guitar to perform my own original music. I'm an independent musician and I love the immediacy of a live performance, whether that's a
studio recording
or my
musical postcards
filmed around the globe.
I'm also a podcast host. Imagine a call-in radio show about music that's both entertaining and educating, that expands your appreciation for music's emotional side and the musical side of emotions. Find
Catch 33 1/3 - Feel Your Way Through Music"
wherever you listen to podcasts. You may leave me a
voicemail on Speakpipe
to be featured on the show.
And I'm reading around the world in
18 Sleuths
. I combine reading crime fiction with other forms of armchair traveling, for instance, with listening through the respective countries' music histories. I started doing live listening parties on Instagram to highlight my favorite musical discoveries from each country. These are archived in my
(password protected) backstage area
. Subscribe to
my newsletter
to go backstage and become part of this journey.
Go Backstage
I love talking about and through music. But there are some things that I don't share anywhere else. A backstage pass allows you to listen to exclusive recordings from my living room shows, my "Parlor Concerts", and to watch my growing video archive of listening parties, my "Musical Armchair Travels" around the world. You'll also be automatically added to my general mailing list. You may unsubscribe anytime, however, no hard feelings!
Want in? Subscribe here and get your backstage pass now: